You cannot debate the fact that workplace design plays a vital role in motivating employees and employers alike. It is for this reason that more business owners in Melbourne are taking the initiative to hire interior design services. This is unlike in the past when organisations were reluctant to revamping their office spaces.
Today, business owners are concerned about the trends that shape workplace design. But, before you delve into that, have you had time to consider these?
Office acoustics are essential
Like other elements in an office, the acoustics of an office influence employee well-being and workplace performance. Employees work best in serene workplaces than in noisy ones, thus promoting high worker productivity. Quiet and planned workplaces encourage teamwork and good work relations.
An effective way to minimise unwanted noise in your workplace is embracing sound masking. As experts explain, there is increased productivity in such work environments.
Activity-based office settings
The work in today's workplaces is a little complex, thus making traditional workstations unfit for most workers. Interior designers, therefore, target creating workplaces that are suitable for tasks that take place in a specific workplace. Activity settings in a workplace may include project rooms, meeting rooms, and break areas. A one-size-fits-all office design does not work for all the offices in your workplace.
Remote working
In these present times, more employees are opting to work in remote workstations, unlike in conventional offices. This mode of work sees to it that you only have few employees with assigned workplaces. Still, as an employer, it is crucial that you design your offices to accommodate these employees who work remotely or from other branches.
Employee engagement
Although a company may have multiple employees, they are not the same in terms of commitment. Engaged employees refer to those individuals who focus on their duties to the point of developing emotional attachments to their job. The opposite, those who do not have much commitment to their jobs, are the disengaged type of employees.
Factoring in your employees and their input when designing the workplace can help you find the right working environment for both of them.
Shortage of top talent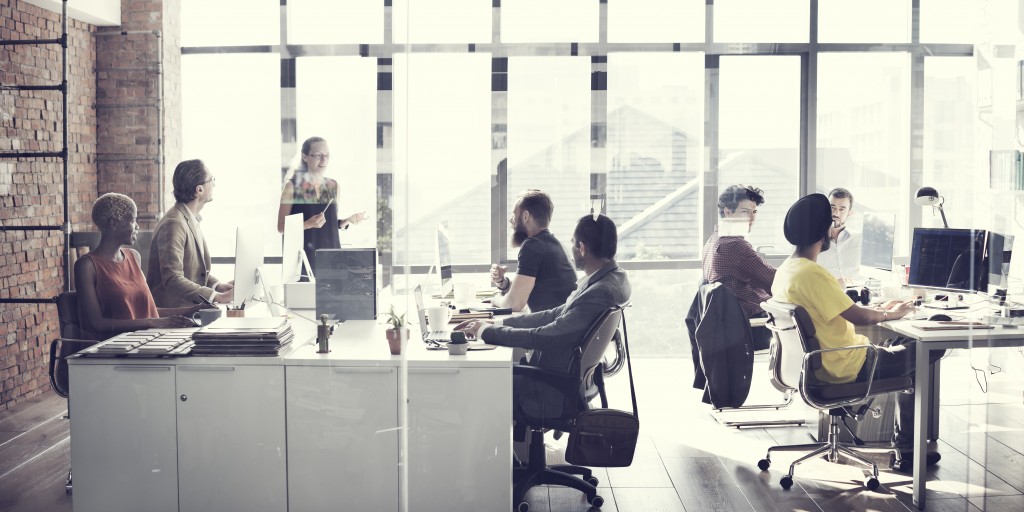 Declining workforce growth rates cause shortages of a trained workforce, mainly in large developed countries. This is why there is an expected demand for highly skilled labour in different sectors of every organisation.
Companies are now finding it challenging to retain and hire top talents in the job market. Some of them go with vibrant office spaces to help attract and retain these talented employees. It is, therefore, essential to determine the when, where, and how of work that happens in the workplace if you want to keep top talent.
As more businesses are taking workplace design seriously, it is still essential to take the time to understand the trends shaping workplace design. That way, you not only will be taking care of your workplace needs, but also will be at par with industry demands. Consult modern interior design service providers for all your workplace design needs. Follow through the specific requirements that they will highlight, as they advise on the most appropriate office design to implement.